ENJOY AND EXPLORE LEBANON
EAT LIKE A LOCAL
LEBANESE
Start the day with a manouche or a spread of cheeses and labneh. Enjoy a typical slow Lebanese lunch with a variety of mezzas, shish taouks, or even fresh seafood. End with an Arabic coffee, fruits, and baklawa sweets for dessert.
ITALIAN
As a Mediteranean country we have a great speciality for Italian food. There are a wide variety of Italian restaurants to choose from. So try a pizza or pasta and pair it with a local wine, you won't be dissapointed!
JAPANESE
Lebanese love their sushi. That's why there are many sushi restaraunts offering a  different atmospheres and a range of prices. The fish is fresh, and the menus offer a wide selection of expiremental choices!
shisha the right way
HUBBLE BUBBLE FLAVORS
Lebanese favorites include
apple, mint, grape, and mint
with grape.
THE NIGHTLIFE SCENE THAT SUITS YOU
HAMRA
GEMMAYZEH
MAR MIKHAEL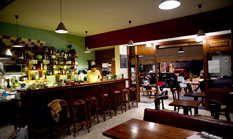 BADARO